October 18, 2021
Looking for an Orlando Vegan Caterer? Arthur's has you covered!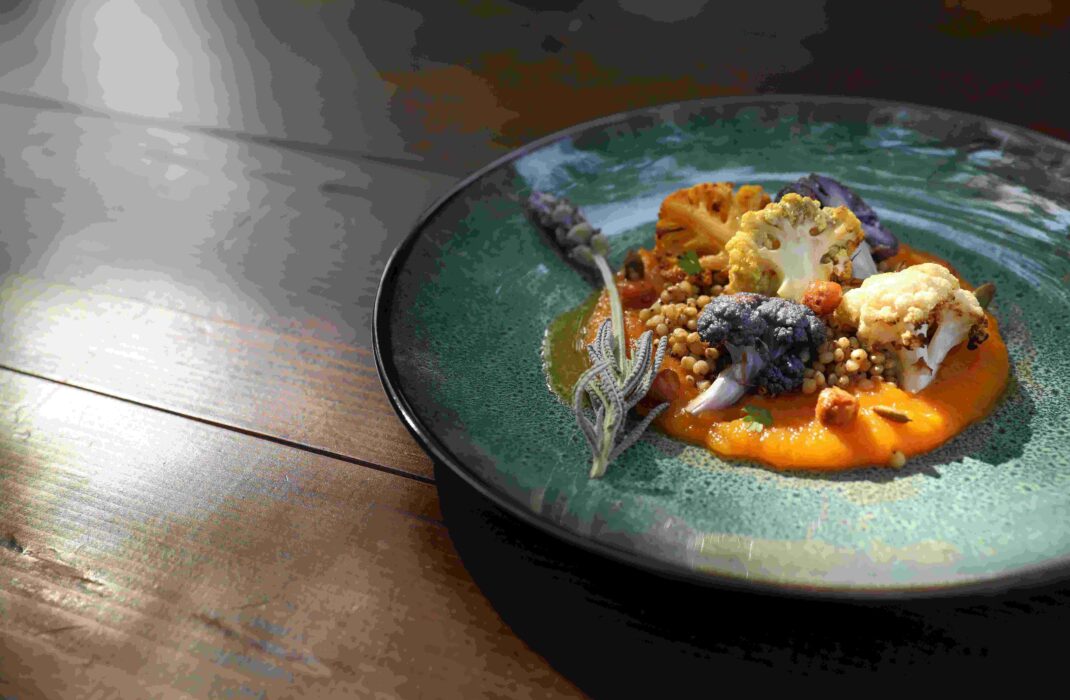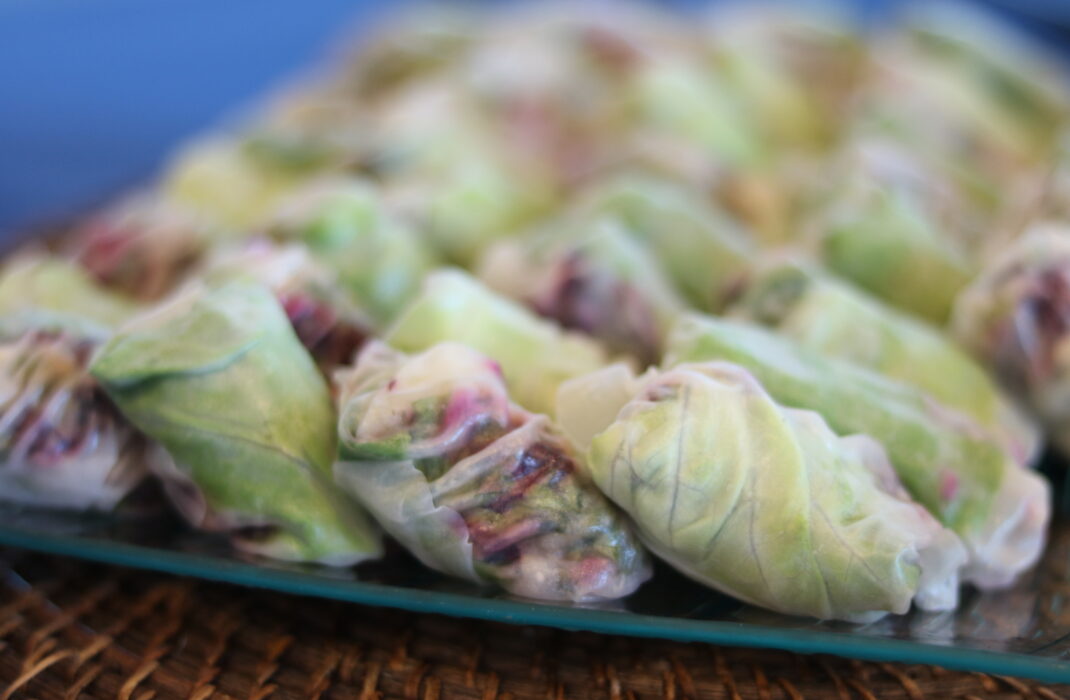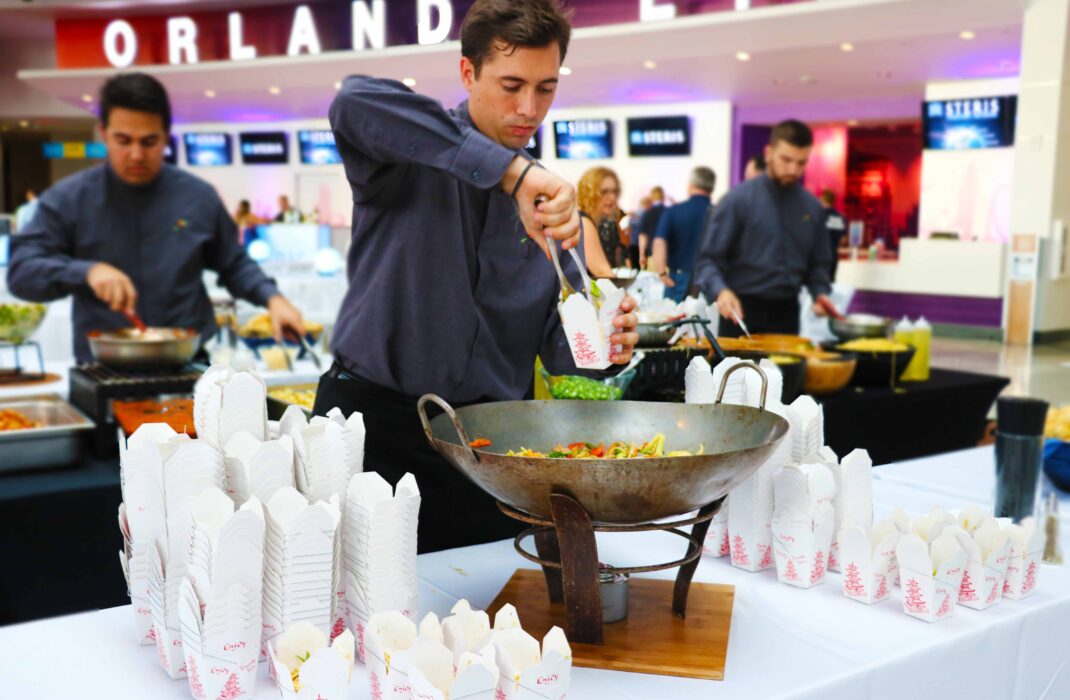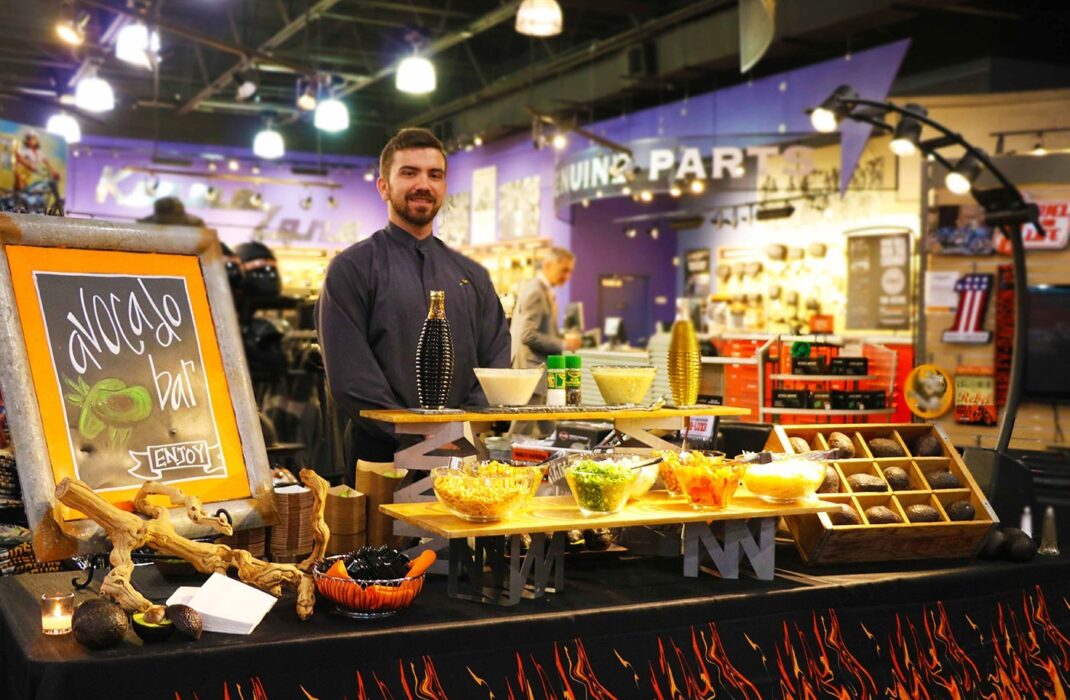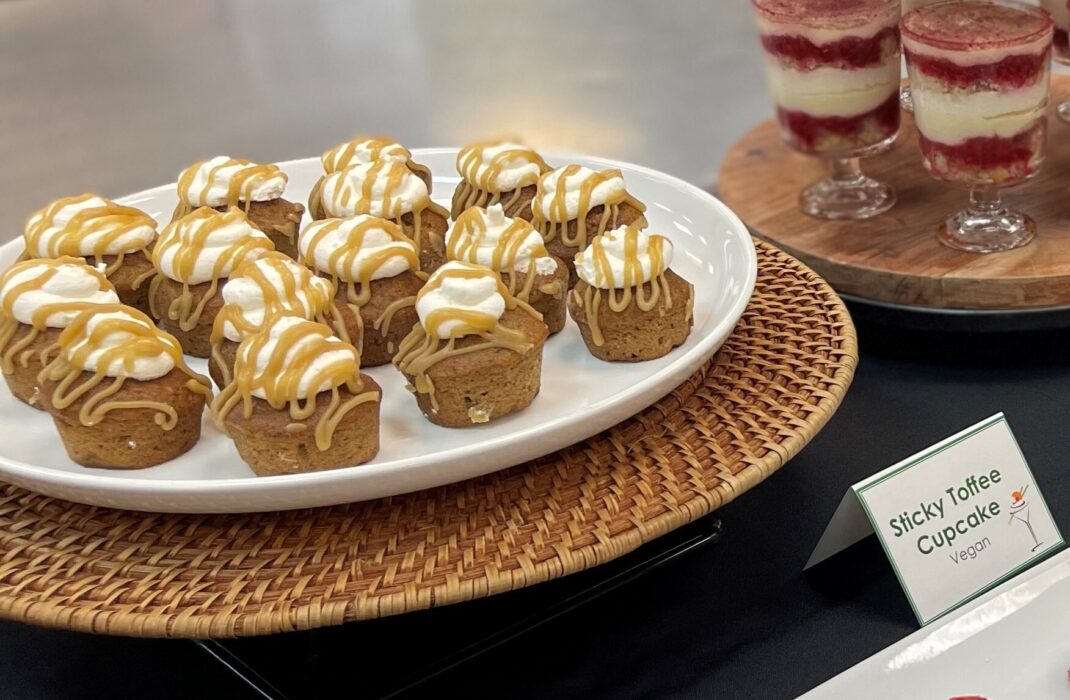 Swipe for more images
When most of your guests are omnivores it can be daunting to decide to do an all-vegan menu. We often get clients that are interested in having a vegan menu for their wedding but are not sure how their guests will react. Enter Arthur's Catering. Get ready to change Grandma's mind about veganism! Over the years our chefs have developed vegan items that are both exciting and flavorful. Get We get such great feedback from clients and guests alike about how surprised they were to enjoy an entirely vegan menu.

Check out a few of our delicious vegan options!
Hors d'oeuvres
Thai Summer Rolls | Vegan
Asian Vegetables | Cellophane Noodles | Bok Choy | Rice Paper | Soy Dipping Sauce
Carrot, Ginger, Butternut Squash Soup Shots | Vegan | Gluten Free
Spiced Vegan Crème Fraiche
Spinach Potato Pancakes | Vegan
Non-Dairy Sour Cream | Chives
Polenta Triangles | Vegan | Gluten Free
Smoked Corn | Black Bean Salsa
Lettuce Wraps | Vegan | Gluten Free
Grilled Portobello Mushrooms | Cucumber Salad | Sprouts | Julienne Carrots
Crisp and Soft Asian Noodles | Plum Sauce | Sweet Chili Sauce
Black Bean Slider | Vegan
Caramelized Onion | Roasted Tomato Ketchup
Salads
Chickpea Salad | Vegan | Gluten Free
Cilantro | Red Onions | Fresh Tomatoes | Garlic | Olive Oil | Lemon Juice | Red Wine Vinegar
Spinach and Papaya Salad | Vegan | Gluten Free
Baby Spinach Leaves | Papaya | Roasted Hazelnuts | Balsamic Caramelized Onion Vinaigrette
Arugula and White Bean Salad | Vegan | Gluten Free
Cranberry and Strawberry Salad | Vegan | Gluten Free
Mesclun | Jicama | Sugared Pecans | Balsamic Vinaigrette
Entrees
Pasta Primavera with Marinara | Vegan
Zucchini | Mushroom | Broccoli | Carrots
Pumpkin Cashew Curry | Vegan | Gluten Free
Coconut Milk | Red Onion | Ginger | Cumin | Lime Juice | Cilantro | Basmati Rice
Eggplant Involtini | Vegan
Spinach | Onion | Pomodoro Sauce
Roasted Vegetable Lasagna | Vegan | Gluten Free
Cashew Ricotta
Stuffed Portobello Mushrooms | Vegan | Gluten Free
Artichokes | Tomatoes | Spinach | Roasted Red Pepper Coulis
Ratatouille | Vegan | Gluten Free
Sautéed Eggplant | Zucchini | Onion | Garlic | Tomatoes
Stations
Asian Stir-Fry | Vegan
Asian Vegetables | Sesame Oil | Ginger | Garlic | Cilantro | Jasmine Rice
Martini Salad Shaker | Vegan
Margarita- Chopped Romaine and Iceberg Lettuces | Tortilla Ribbons | Grilled Corn | Roasted Peppers | Lime Cilantro Vinaigrette
Sake Bomb - Shredded Romaine | Sesame Sticks | Red Onions | Julienne Carrots | Red Peppers | Snow Pea Pods | Peanut Vinaigrette
Pad Thai Station | Vegan
Tofu | Pad Thai Noodles | Thai Peanut Sauce | Shiitake Mushrooms | Snow Peas | Carrots | Scallions | Cilantro | Ginger | Mint | Sesame Seeds
Avocado Bar
Chickpeas | Feta | Grilled Corn | Grape Tomatoes Green Onions | Balsamic Vinegar | EVOO | Lemon Vinaigrette | Tortilla Crisps
Southern Station | Vegan
BBQ Jackfruit Sliders | Vegan Mac and Cheese | Collard Greens
Buffalo Cauliflower | Dill and Tofutti Dip
Desserts
Avocado Chocolate Pot D'Crème | Vegan | Gluten Free
Berries | Whipped Topping
Coconut Chiboust | Vegan | Gluten Free
Berries | Toasted Coconut
Chai Caramel Date Bar | House Blended Chai Spices | Vegan Dark Cocoa | Oat Crust
Sticky Toffee Cupcake | Dates | Vegan Caramel Sauce | Whipped Topping
Lemongrass Fruit Shooter | Tropical Fruit | Lemongrass Syrup

Still not sure if our vegan options are TheBomb.Com. Check out this fantastic review for an all-Vegan Halloween wedding we recently executed!
Vegan Halloween Wedding - Absolutely hit it out of the park!
My brother enlisted me to help him find a vegan caterer for his Wedding on Halloween and I'm so grateful I found Arthur's. I had reached out to a couple of caterers in the area prior with the only requirement being the food had to be 100% vegan (very important to my brother and his bride). Every other caterer I spoke to pushed back on this and tried to get us to consider at least vegetarian (I think it might have been because they were intimidated by planning that type of menu?) but not Arthur's.

Patty was our coordinator and she was a delight to work with - responsive, accommodating, and put our minds at ease.

The food itself was phenomenal! During cocktail hour there was a harvest table with all kinds of dips, roasted veggies, and a vegan sausage. They also had passed hors d'oeuvres which included a falafel, polenta cake, and spring rolls which were to die for! The staff kept the plates coming so guests were never without something to munch on while enjoying drinks.

At dinner there were 3 stations: 1.) Americana/BBQ (buffalo cauliflower, jackfruit sliders, mac and "cheese", collard greens) 2.) Wok/Stir fry (tofu, rice, veggies, spicy sauce) 3.) Italian (eggplant involtini, creamy veggie pasta, rolls)

And then there was a late-night snack! mini black bean burgers to satisfy the late-night dancing and drinking craving.

Needless to say, no one went hungry and while this was a fully vegan menu there were only about 7 actual vegans at the whole wedding, yet the entire guest list raved about the menu.

I can't recommend Arthur's highly enough. Thank you to Patty and her staff for an amazing night and for making my brother's wedding so delicious and so special!

Orlando Vegan Caterer // Orlando Vegan Catering // Vegan Catering // Vegan Wedding // Orlando Vegan Wedding // Florida Vegan Caterer // Vegan Catering Orlando // Gluten-free Orlando Catering