About Us
30 YEARS OF SPECTACULAR CELEBRATIONS
Established by Mark Leggett and Lisa Bruttell Grant in 1989, Arthur's Catering is now in its third decade of bringing sensational catered events to life in Central Florida. In that time, we've proven that "The life of the party" is not just our tagline, it's who we are - our people, passion, expertise and energy that drive us every day.  
Creativity paired with experience fuels Arthur's fresh approach to event planning. From nouvelle cuisine to environmentally conscious fresh-and-local fare, we create menus with exceptional character, flavor and imagination. 
Ever-evolving, we stay on the edge of trends in taste, style and presentation, and continue to raise the bar when it comes to celebrating the important milestones, celebrations and events in life. The ultimate testament to our performance is the loyalty of our valued clients who show their confidence in us by returning to Arthur's again and again.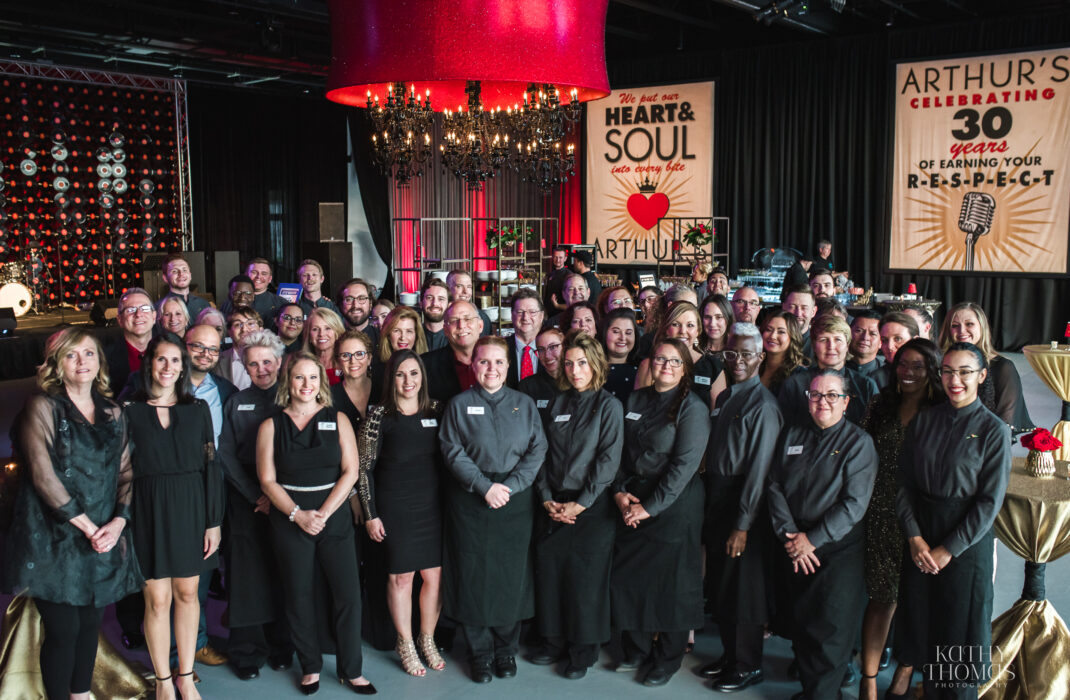 Swipe for more images
About Us
The Arthur's family brings craft, service and kindness to our community's table. We empower our employees to create unparalleled experiences and lasting memories. We are Arthur's... the Life of the Party!
Attentive

We pay attention to the smallest details.

Reliable

We are dependable people who deliver what we promise.

Trustworthy

We take ownership. We are empowered to do the right thing and to do things right.

Hospitable

We provide exceptional service and make our guests and employees feel at home.

Un-Boxed

We are not defined by our boundraries. We are always learning, growing, and experimenting to bring the latest trends to life.

Responsible

We are socially responsible and attempt to maintain the balance between our business and the Earth.

Sincere

We express a genuine care for the individual experience of our clients and their guests at each and every event.