April 1, 2021
5 Amazing Historic Wedding Venues in Orlando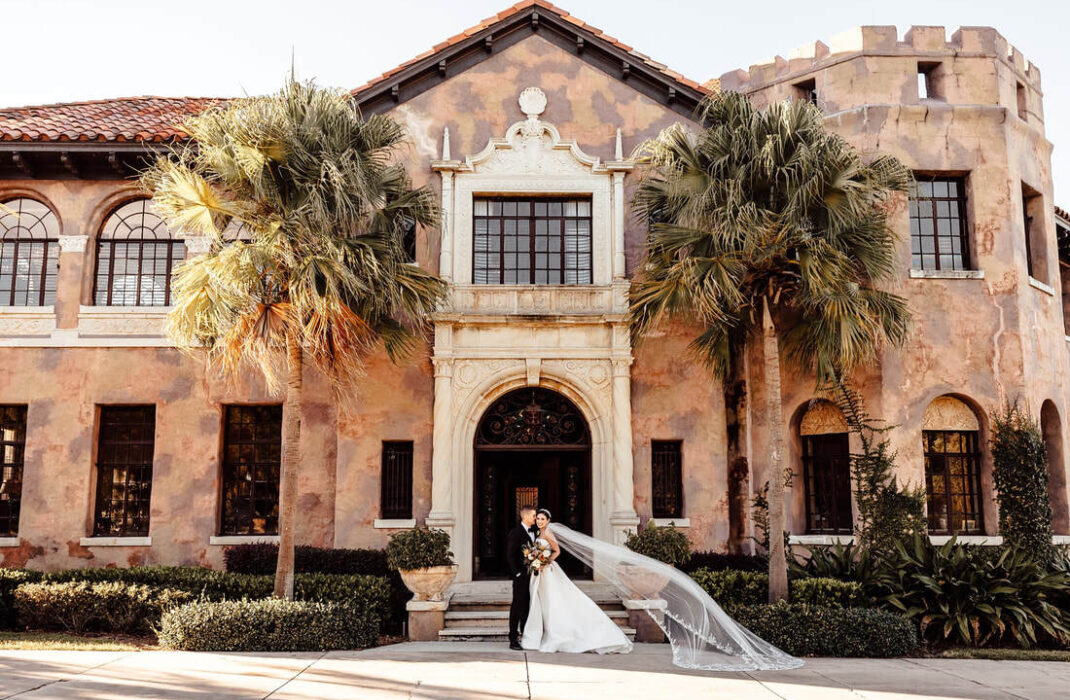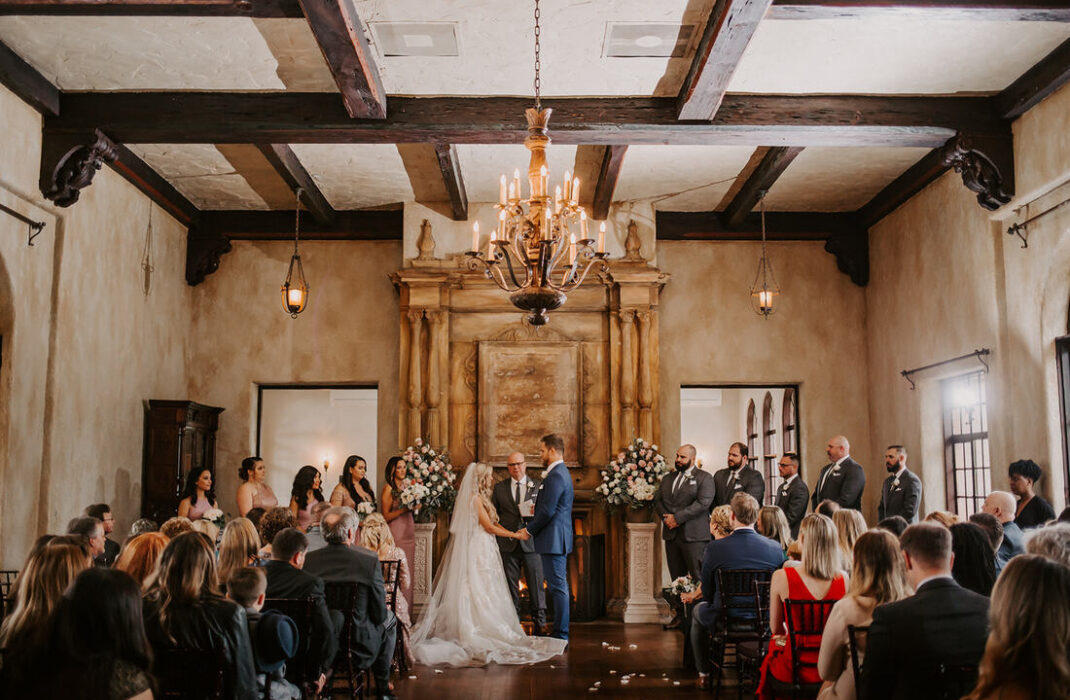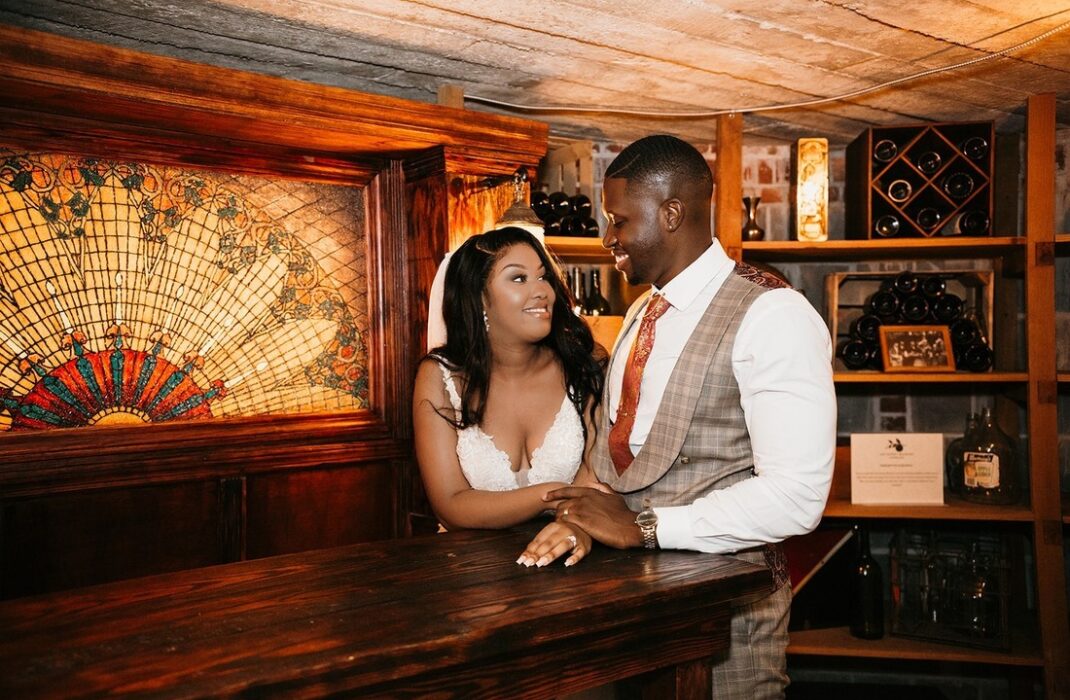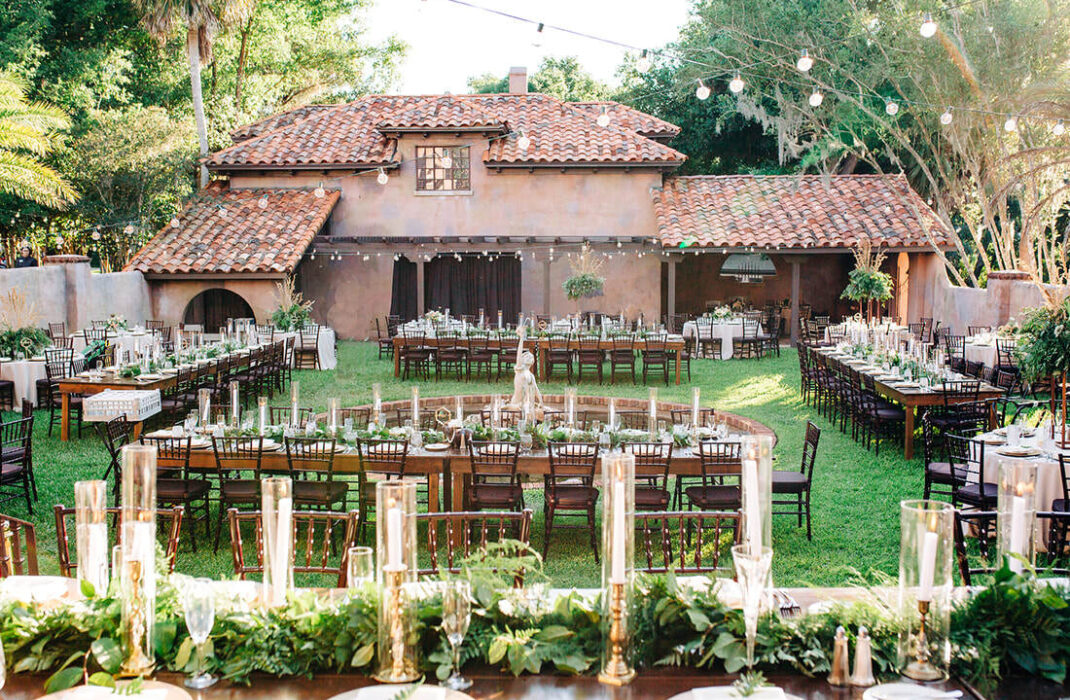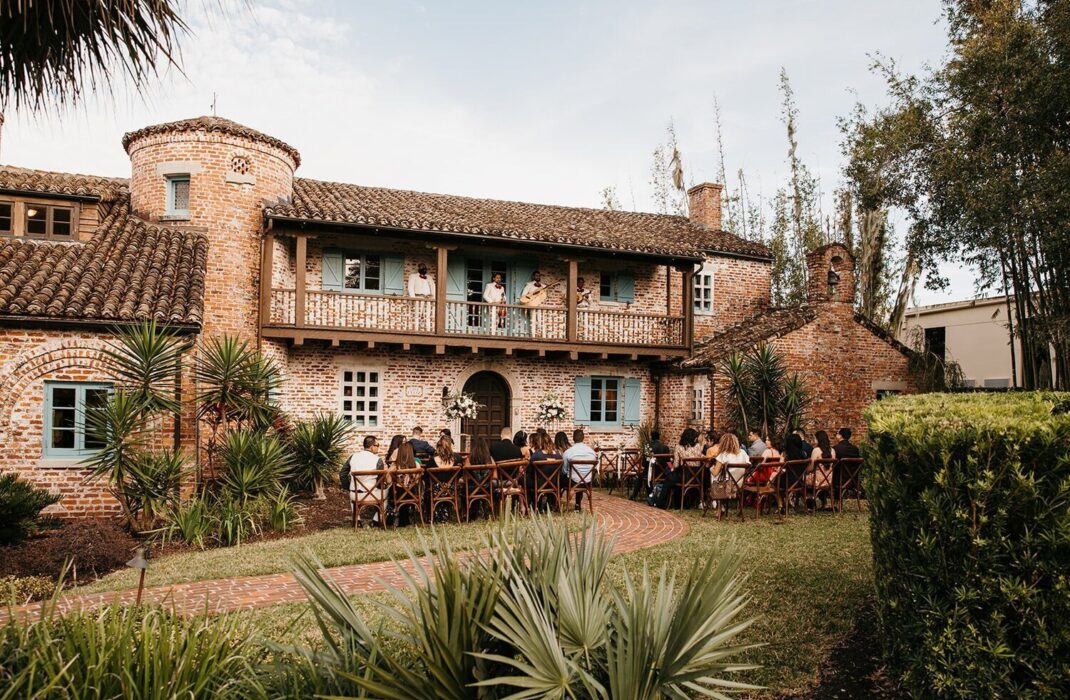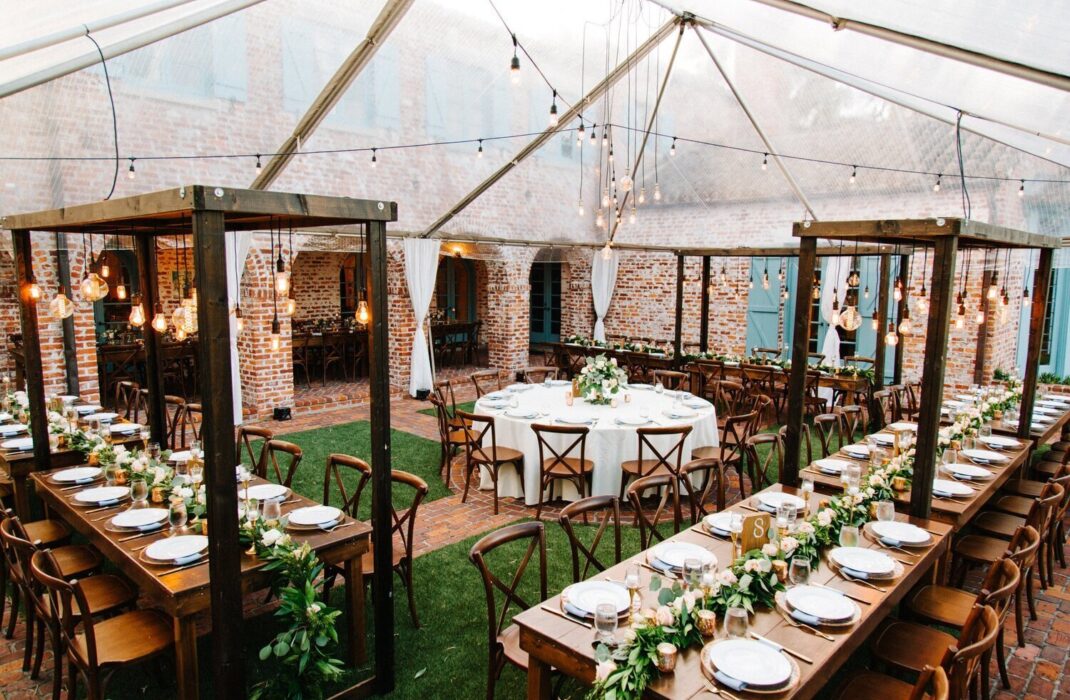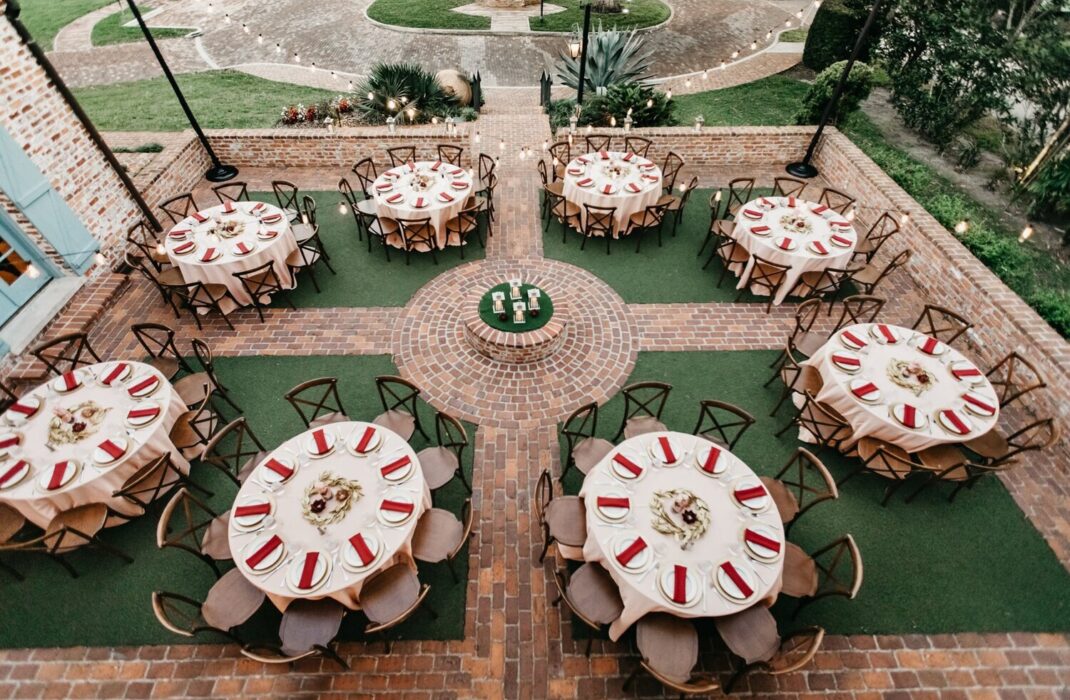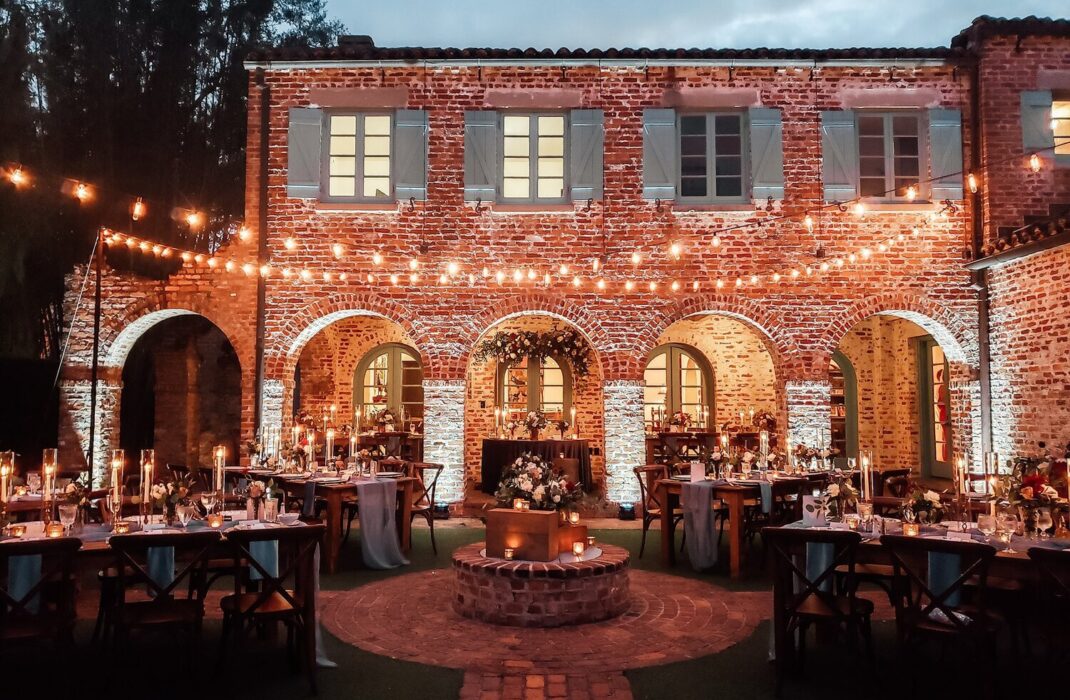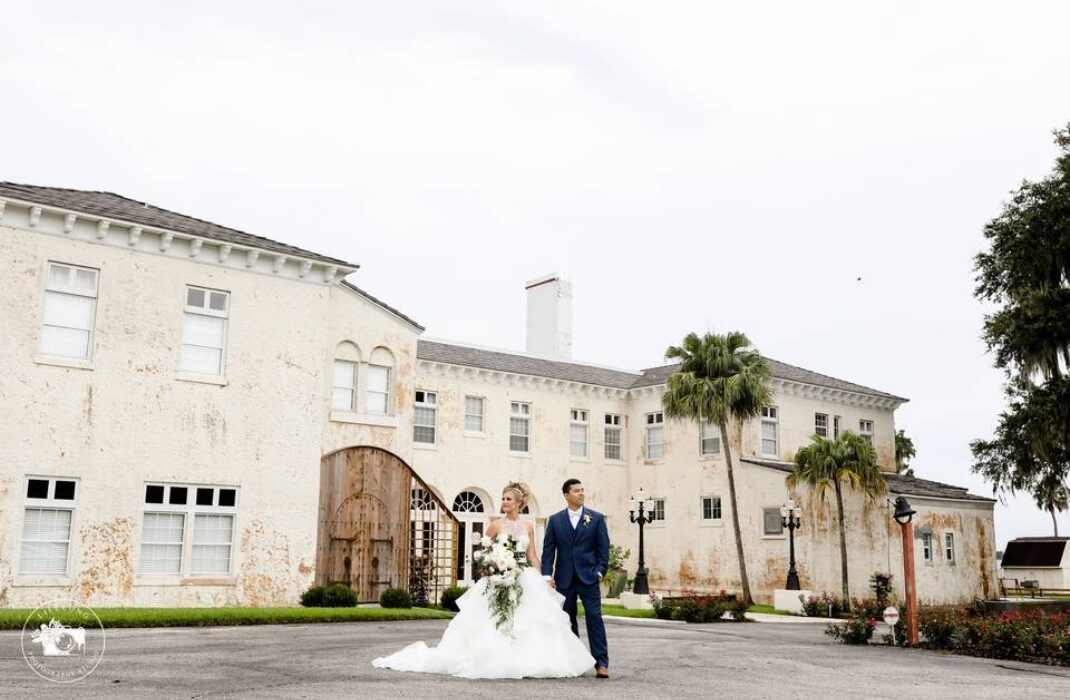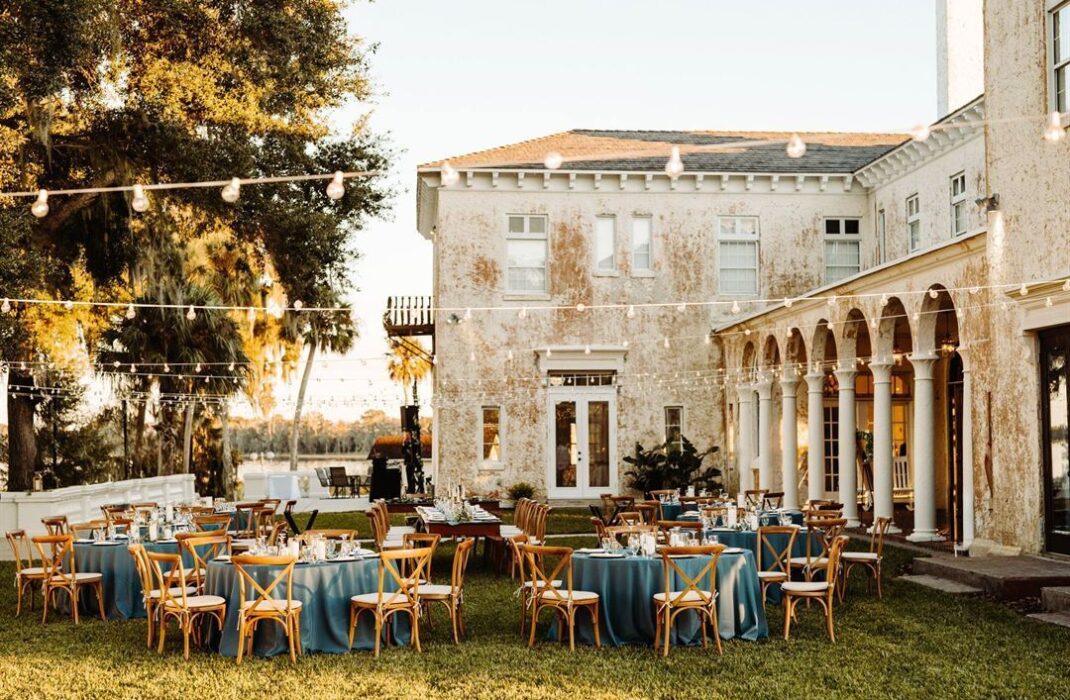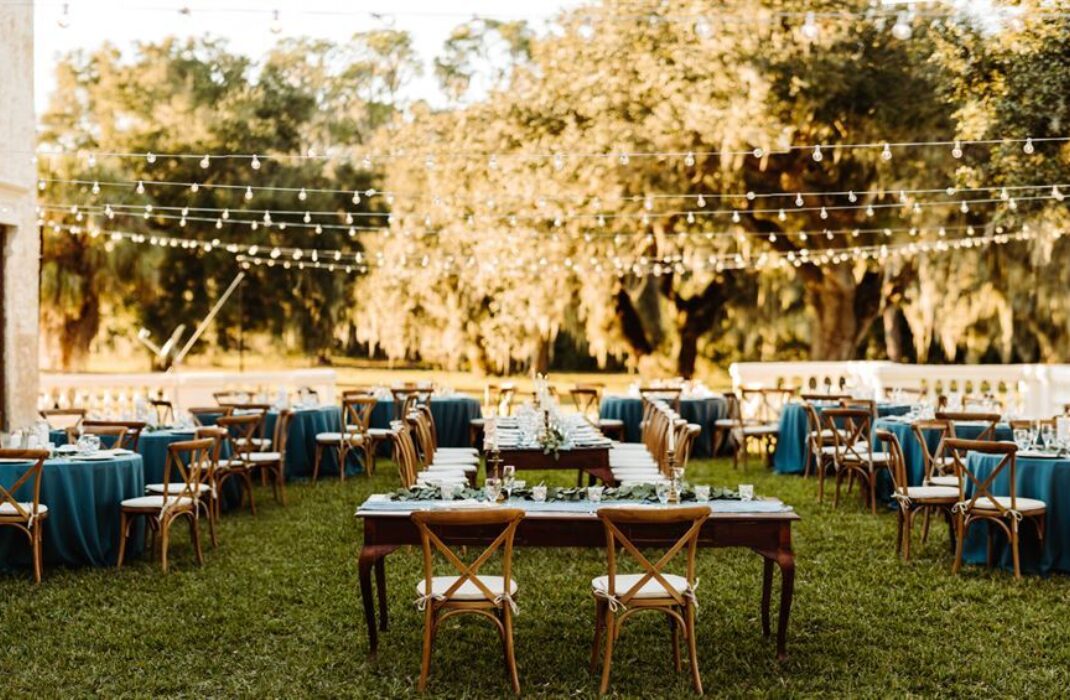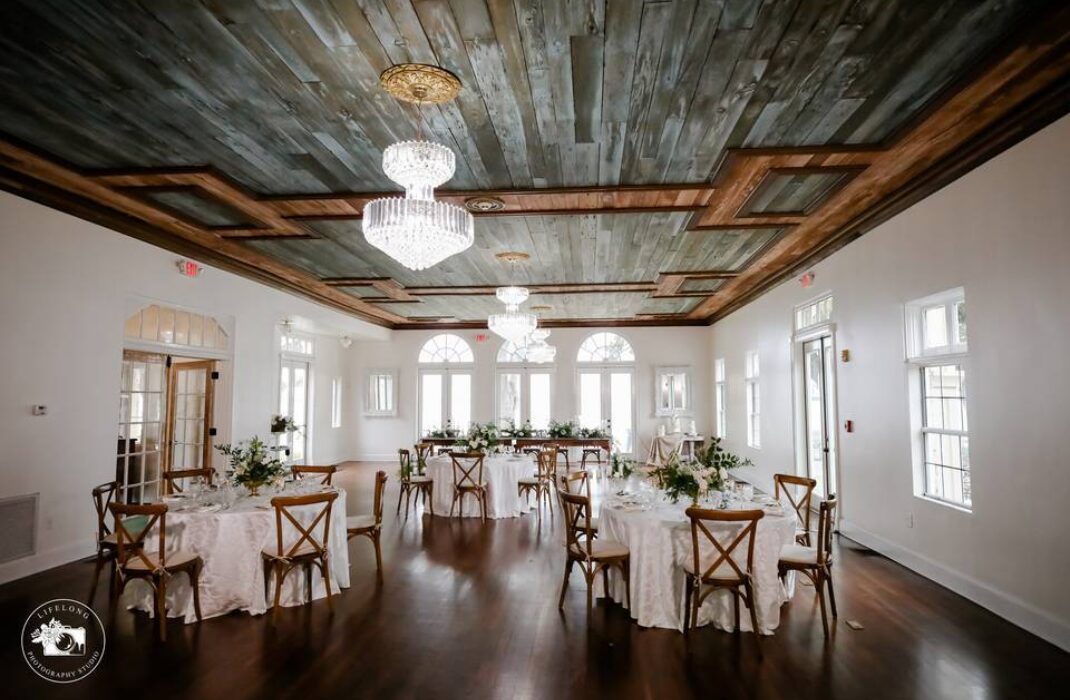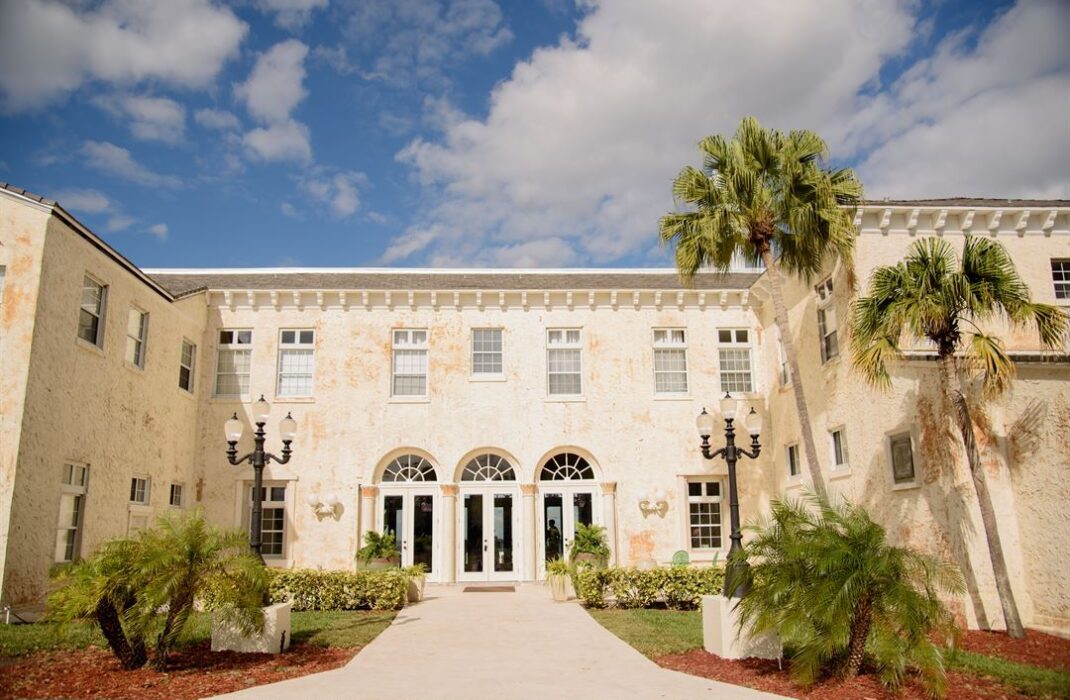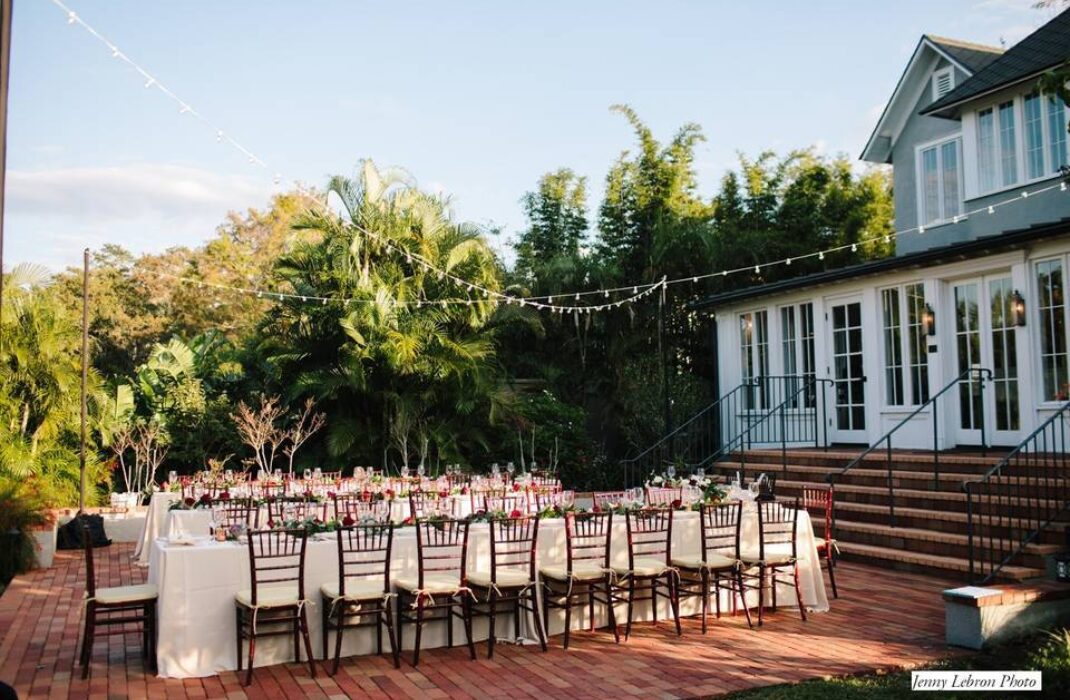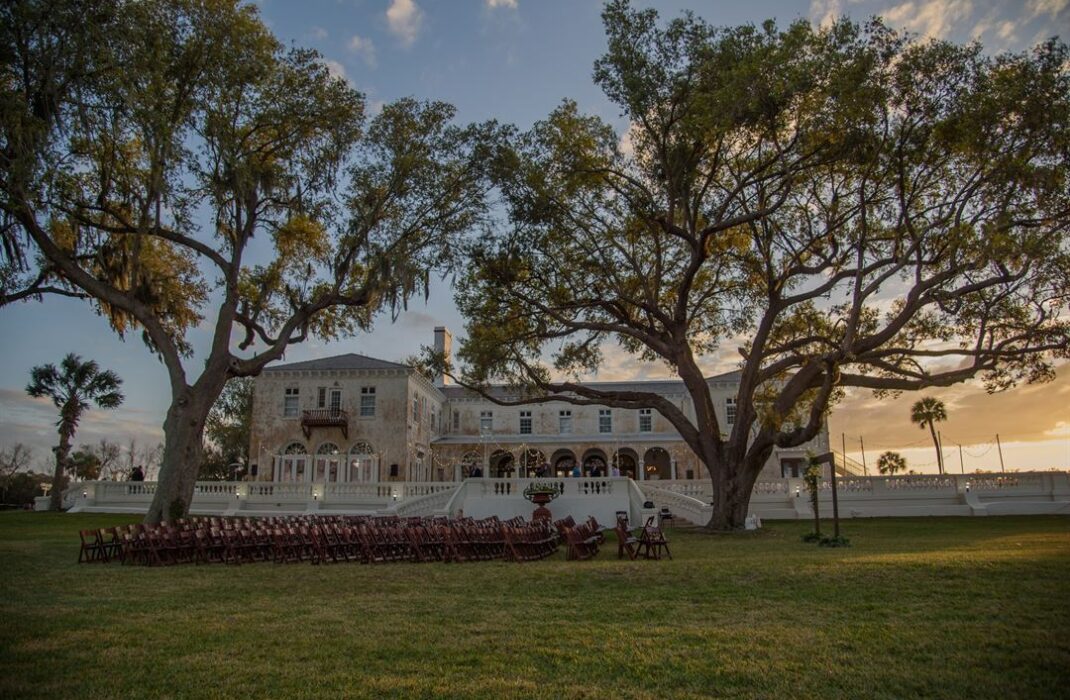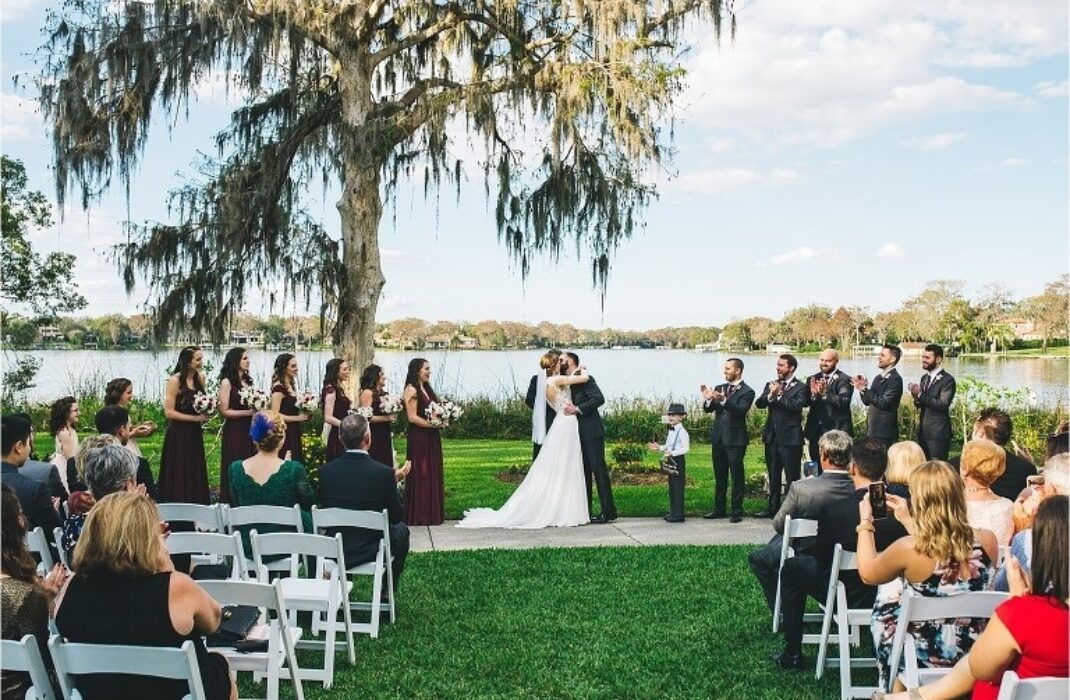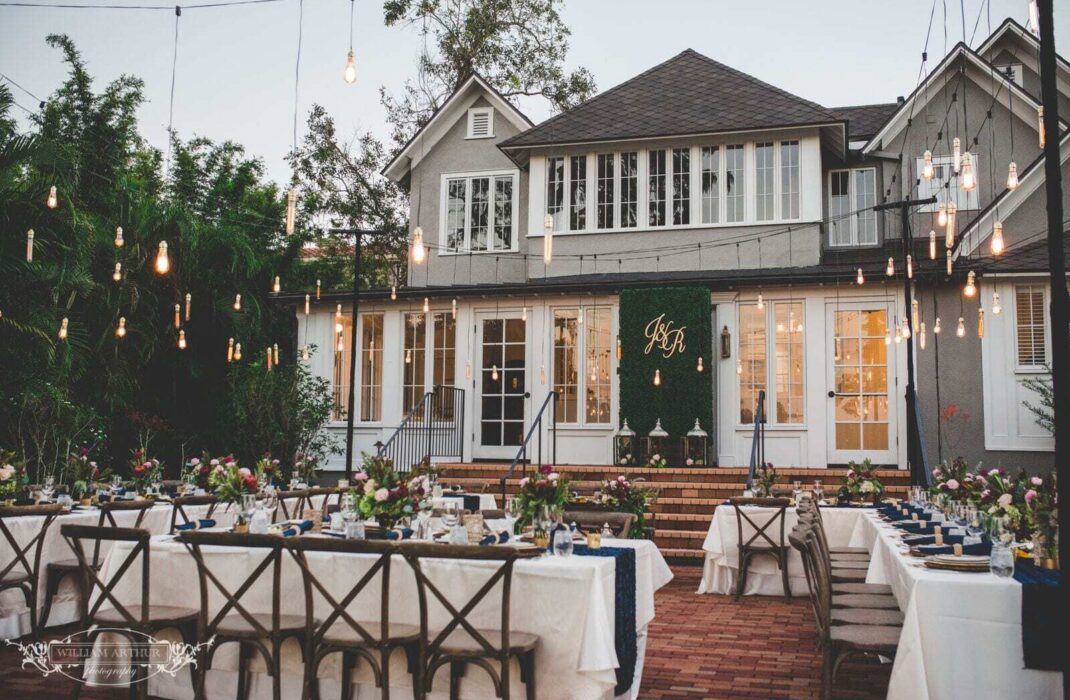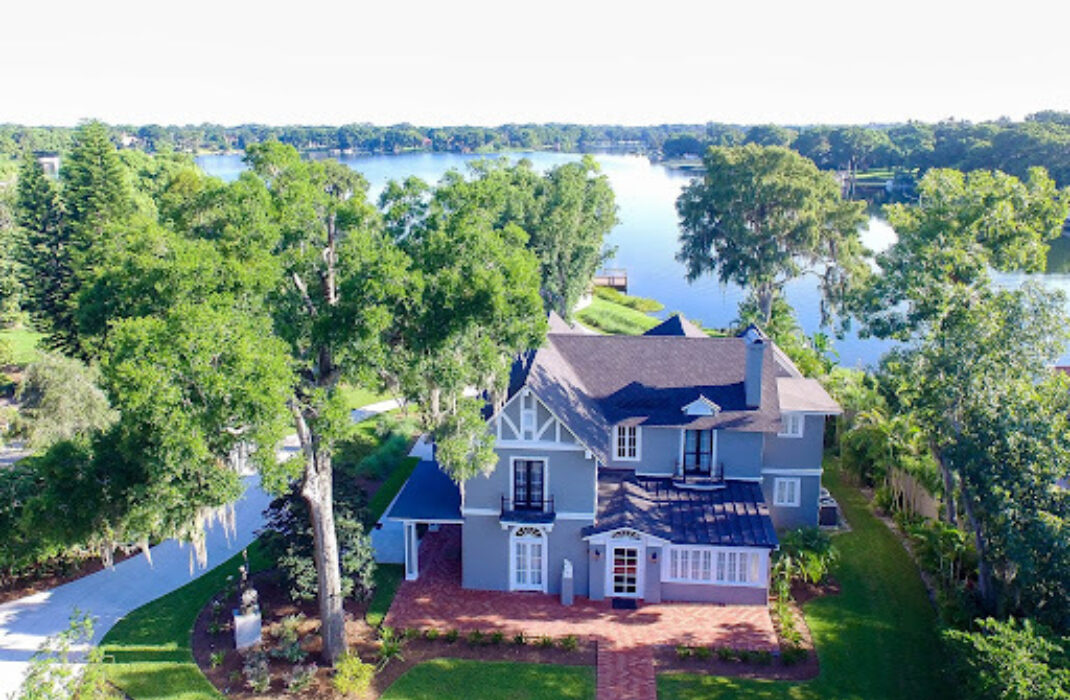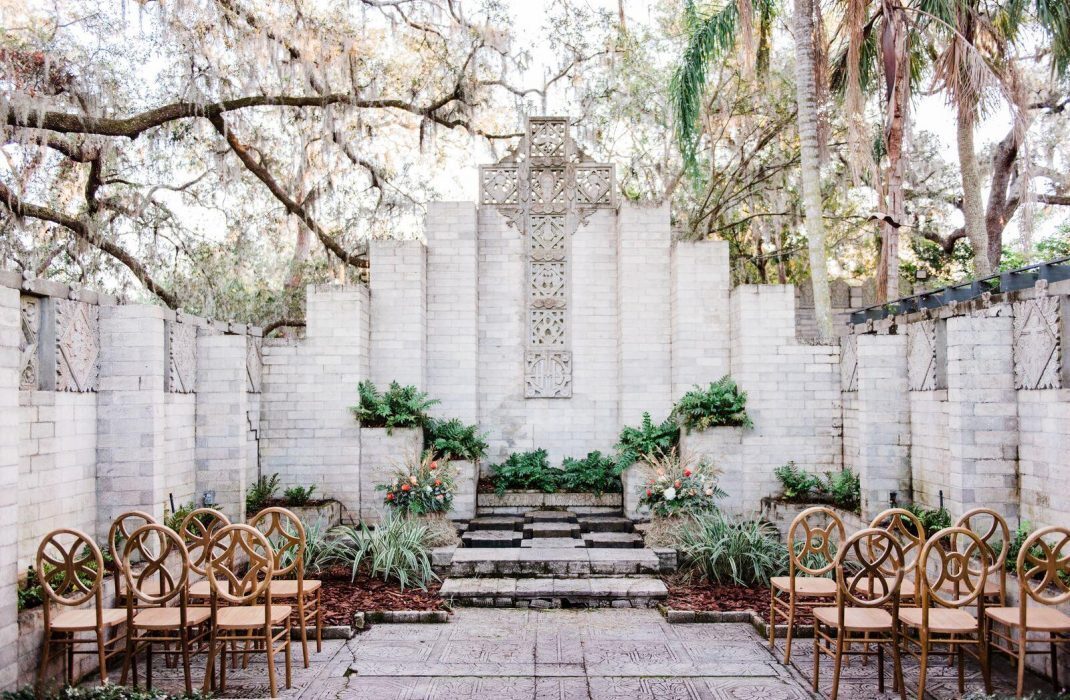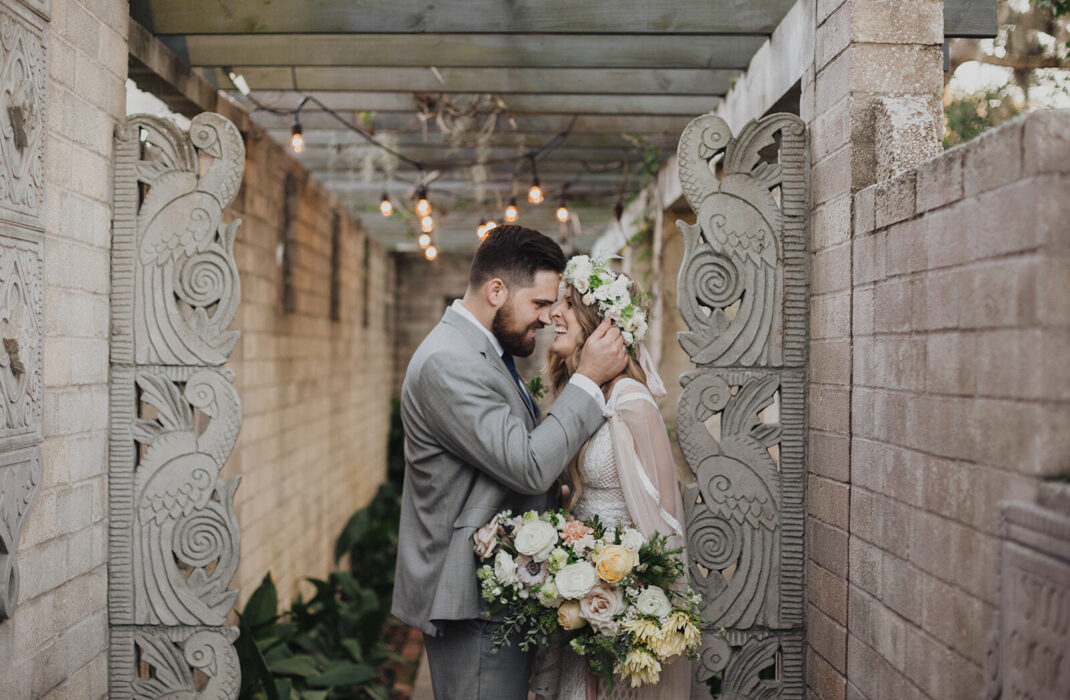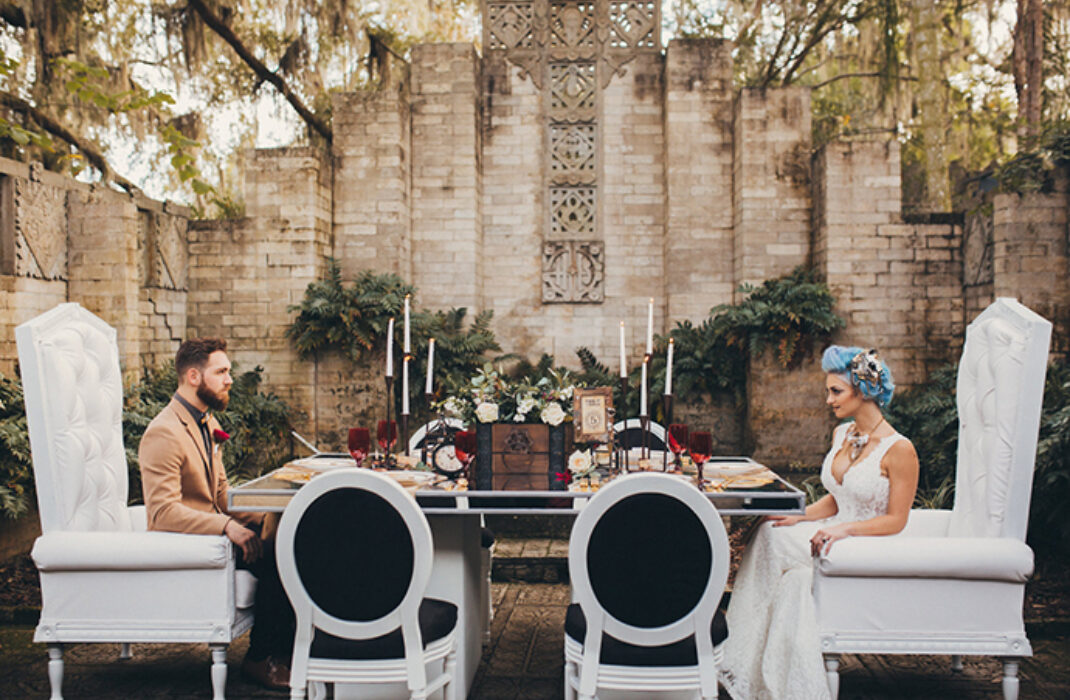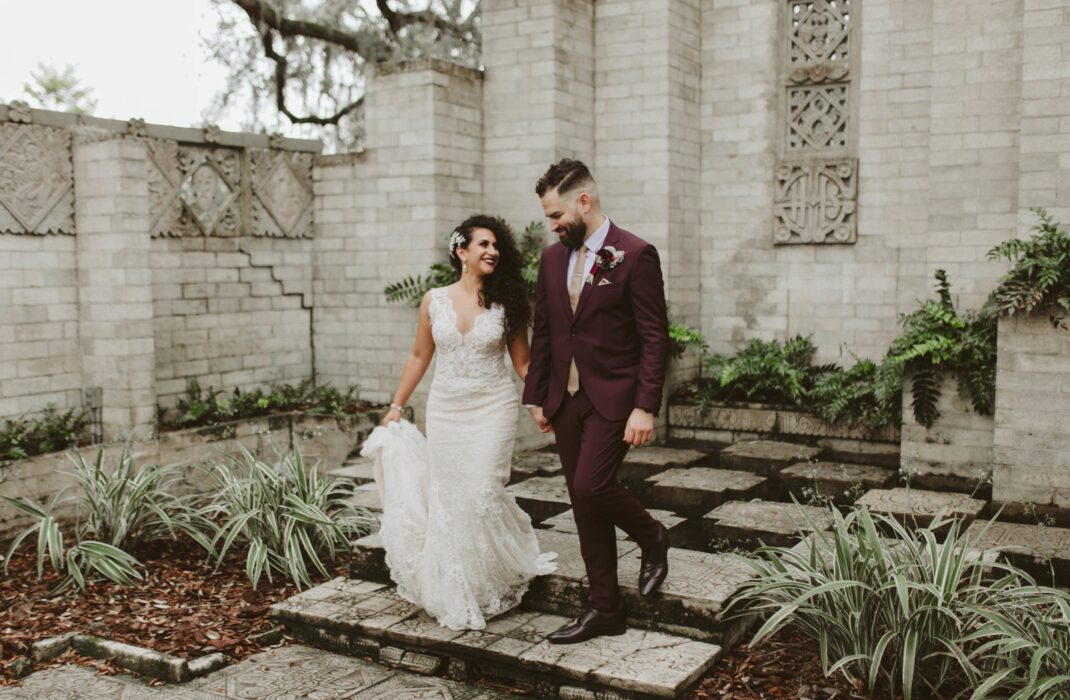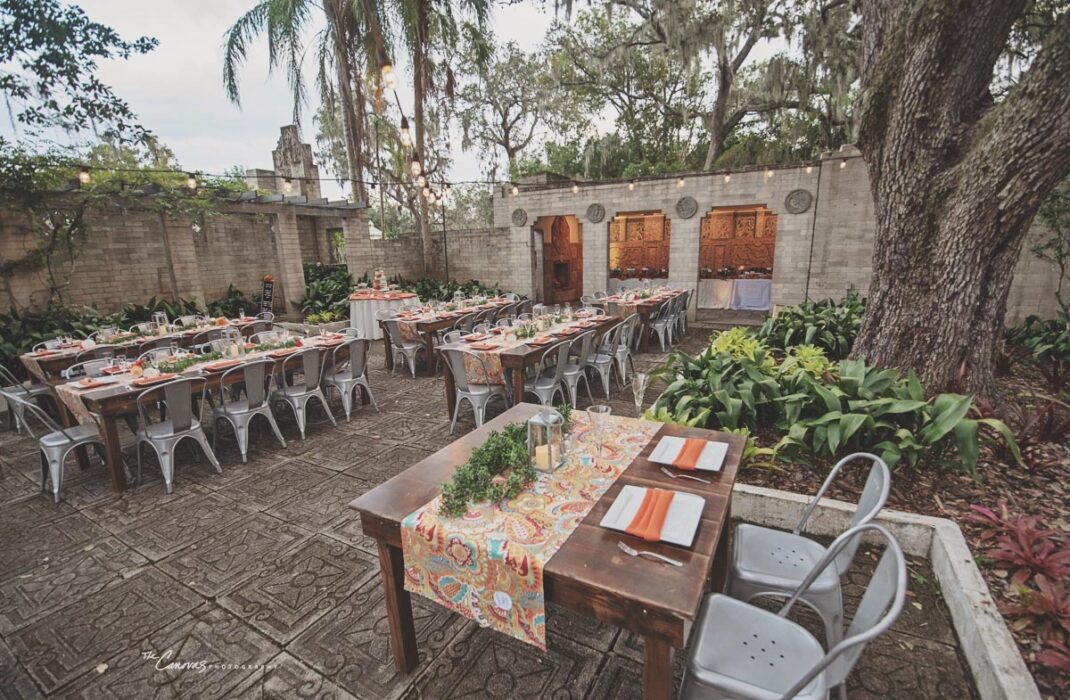 Swipe for more images
Check out a few of Central Florida's OH SO charming historic wedding venues!
The Howey Mansion
The Howey Mansion is a historic wedding venue located in Howey-in-the Hills, Florida. Named after its original owner William J. Howey and built in 1925, this architectural gem is surrounded by 15 acres of breathtaking views, lush gardens and is set back on a wide lawn approached through wrought iron gates and a lengthy horseshoe-shaped drive. This Mediterranean-revival style home was designed by Katherine Cotheal Budd, an architect most known for designing temporary lodgings for women visiting male relatives in World War I. Every inch of this house is full of history including the hidden passageway leading to the basement that was most likely used as a liquor cache during prohibition times.
With a mix of elegance and charm, The Howey Mansion will enhance your special day! This mansion provides its couples with a truly stunning setting. With a magnificent foyer, graceful curving stone stairway, three immense fireplaces, and a ballroom-sized drawing-room, The Howey Mansion is large enough to accommodate up to 400 guests. The types of event spaces that are available include indoor and covered or uncovered outdoor settings. This breathtaking wedding venue is made up of a world-class staff who are trained to exceed all their clients' expectations and is another historic venue that we at Arthur's are more than pleased to be the exclusive caterer with! This historic building is available to host a variety of your wedding-related events, including your wedding ceremony, reception, bridal shower, engagement party, elopement, and/or rehearsal dinner. Event planning packages range from opulent all the way down to intimate, depending on the type of celebration you have envisioned.
Casa Feliz

Part of Winter Park's unique appeal is due to the richness in the old-fashioned architecture around the town. One of Winter Park's "crown jewels" is the gorgeous Spanish-style farmhouse known as Casa Feliz. First built in 1933 by renowned Winter Park-Based Architect, James Gamble Rodgers II, Casa Feliz was one of his signature achievements. Originally built on Interlachen Avenue, the community came together to raise $1.2 million to save the house from being demolished and have it moved to its current location next to the Winter Park Golf Course. Rodgers has left a lasting impression on the Winter Park community that we still see today.
The whitewashed century-old brick, teal shutters, and full oak trees make for the perfect backdrop for an intimate wedding. Casa offers both indoor and outdoor space for stunning ceremonies and receptions for up to 120 guests. The beautifully refurbished interior feels as though you've been transported back to 19th century Spain and the romantic courtyard has that enchanting Winter Park feel. We are honored to be the exclusive caterer for this Historic Venue and are so lucky to be able to experience the magic of Casa Feliz every week!
BellaCosa Lakeside Lodge and Venue
Surrounded by 600 feet of shoreline, BellaCosa sits on about 3,700 acres right on beautiful Lake Pierce. Built in 1925, BellaCosa Lakeside Lodge & Venue has a rich history. It was originally known as Bonaire Lodge and was a very popular vacation spot for many of the rich and famous including Marilyn Monroe, Calvin Coolidge, and Al Capone to name a few. The Spanish architecture is timeless with the Italian-inspired fireplace, original pecky cypress ceilings, grand staircases and period chandeliers throughout.
BellaCosa is the perfect location for a complete wedding experience, with 15,000 square feet to include the grand foyer, private sitting room, reception area, 11 newly remodeled suites, women's dressing suite, catering kitchen and beautifully appointed terraces, BellaCosa may be enjoyed in complete privacy for a destination experience with family and friends!
Capen House
As one of Winter Park's earliest residents, James Seymour Capen built the Capen Home in 1885. Renowned for his dedication to Winter Park's development, Capen recorded the growth of Winter Park and donated land towards a fund to bring Rollins College to Winter Park. After selling the home, many different families owned and lived there until it's final sale in 2013. Facing demolition, the fate of the stunning historic home hung in the balance. Preservation Capen and the Winter Park community raised the necessary funds to save the home which meant moving it from its original location to the Albin Polasek Museum—all the way across Lake Osceola. To accomplish this tremendous feat, the home was cut in half and the pieces floated by barge across the lake and rejoined at the Albin Polasek Museum. From a painstaking (and award-winning) two-year restoration process emerged a truly remarkable Winter Park historical treasure.
The restored home marries Victorian and Tudor Revival luxury with the natural beauty of the museum's sculpture gardens and lakefront views. The mingling of the home's original heart pine floors and grand staircase with the graceful sculptures by Albin Polasek evoke a vintage elegance. With over 2,500 square feet of venue space and three and a half acres of manicured grounds and lakefront views, Capen House is the perfect romantic setting for ceremonies and celebrations.
Art & History Museums of Maitland
The Art & History Museums of Maitland, or the Maitland Art Center, is the only National Historic Landmark in Central Florida's four counties (Orange, Seminole, Osceola and Lake) and one of only 45 in the state of Florida.
The Research Studio (the original name of the A&H's Maitland Art Center) was founded in 1937 by visionary artist and architect Jules André Smith, with the patronage of Mary Louise Curtis Bok, as a colony that provided a place for artists to live, experiment with new art forms and escape the demands of daily life. Smith's legacy continues today through annual residency and studio programs that attract artists from across the nation. One of the only remaining examples of "Mayan Revival Architecture" in the Southeast, the A&H's Maitland Art Center became a National Historic Landmark in 2014.
Only 10 of the 45 National Historic Landmarks in Florida allow you to host a wedding, and many significantly limit access during normal operating hours. Yet, A&H views each couple as unique as their one-of-a-kind historic venues, and their experienced event planners will work directly with you to create the wedding of your dreams. Art & History Museums – Maitland offers five special event spaces between the Maitland Art Center and Lake Lily campuses. Between the beautiful gardens, the stunning chapel and courtyard, and the renovated Germaine Marvel building, any couple is sure to find their perfect venue and have a gorgeous ceremony surrounded by their family and friends!